Welcome to O'Neill & Co
Who We Are
O'Neill & Co is an independent practice of Chartered Surveyors & Auctioneers with extensive experience in the valuation and appraisal of commercial, residential, agricultural and development land and property.
Since 2009, our specialist teams have built up in-depth knowledge of the commercial property market in Ireland at a local, regional and national level.
We hold a PRSA license for the company as well as licences for individual surveyors, and we are members of the Royal Institution of Chartered Surveyors (RICS), The Society of Chartered Surveyors (SCSI) and the RICS Valuer Registration Scheme.
What We Do
We provide sales, lettings and professional advice in real estate and land.
We offer professional services in the areas of Property and Estate Agents, Office Agents, Retail Agents, Compulsory Purchase Order (CPO) Agents, Industrial Property Agents, Property Valuers, Lease Advisory & Rent Reviews, Commercial Rates and more.
Our vastly experienced team works with landlords, owner-occupiers and tenants of retail property, industrial property, office property and residential property.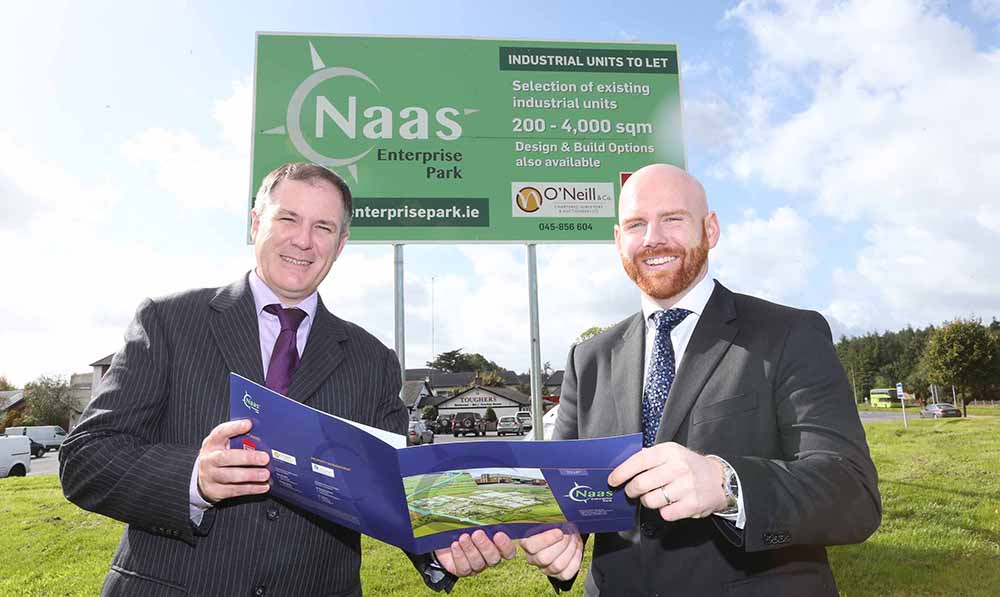 Our Philosophy
We believe that the client is the most important element of our business and we pride ourselves on delivering a quality service that is 100% client focused.
Our aim is to meet the operational and business objectives of the contract with seamless communication and expert service delivery management to the client.
We operate a strict client care policy with a single point of contact to ensure smooth communication and a personalised service. Our high client retention and referral rate is testimony to our approach.
Where We Operate
Our offices are based in Trident House, Naas, Co. Kildare. We service the counties of Leinster (Kildare, Meath, Wicklow, Westmeath, Carlow, Wexford, Louth, Laois) and beyond.
Since 2009 we have sold, let, acquired and valued large numbers of shops, offices, industrial units, houses and lands for private clients, property companies and pension funds.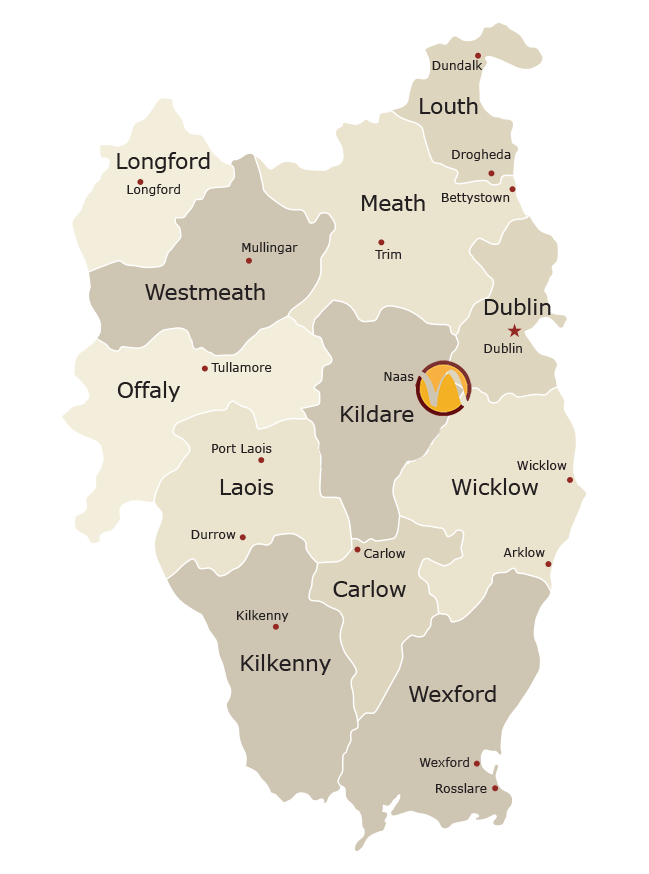 Corporate Responsibility
We are a socially responsible business. We support many community groups and charities at local and national level.
Wellbeing in the workplace is of paramount importance and we operate an environmentally friendly business.
Our CSR strategy has helped us build a motivated and engaged team since our inception.
Meet The Team
The team draws together component professionals who have extensive experience in both the property and service industries, built up over 35 years in both Ireland and the UK.
Some Of Our Clients